Posts for tag: bad breath
By Dr. Mark Shulman
April 12, 2013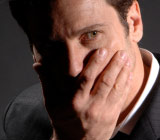 Most people agree that bad breath is more than embarrassing. It affects personal, social and business relationships. Although Americans spend roughly $3 billion annually on gum, mints and mouth rinses that promise relief, they are nothing more than temporary cover ups. Discovering the underlying cause of the problem is the only way to effectively eliminate the halitosis ("halitus" – breath; "osis" – disorder) long term. If you have bad breath, we can help.
While it's true that there are a few systemic (general body) medical conditions that can cause bad breath, including lung infections, liver disease, diabetes and cancer, the majority of causes originate in the mouth. We can conduct a simple oral examination to help diagnose the underlying cause of your bad breath. We will check your mouth thoroughly for signs of any dental problems that can produce an odor, including decayed or abscessed teeth, diseased gums, a coated tongue or infected tonsils. Typically, halitosis occurs when bacteria collect on the surface and back of the tongue where it is drier. Bacteria thrive in this environment, resulting in a "rotten egg" odor that so many of us are all too familiar with. This odor actually emanates from volatile sulfur compounds (VSFs), but will go away with proper treatment.
Once the exact cause is pinpointed, your halitosis can be treated in several ways. For example, we can show you how to brush and floss properly to more effectively remove bacteria responsible for tooth decay and gum disease — don't be embarrassed, nobody really knows until they're shown by a professional. We can also show you how to use a tongue scraper or brush to carefully clean the surface of your tongue. Treatment of tooth decay, the repair of defective or broken fillings, extraction of wisdom teeth (third molars) and periodontal (gum) therapy such as scaling and root planing (deep cleaning) will all help treat infection and consequently bad breath.
You don't have to be embarrassed by bad breath any longer! The sooner you call our office to schedule an examination, the sooner you will be able to breathe a lot more freely. For more information about the causes of bad breath, read the Dear Doctor magazine article "Bad Breath: More Than Just Embarrassing."
By Dr. Mark Shulman
September 10, 2012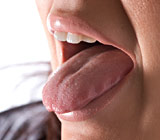 Considering that over 90 million Americans suffer from chronic bad breath and everyone else has dealt with some form of it at one time or another, we want to address some common causes and cures so you are prepared if it happens to you.
What are the most common causes of bad breath?
Halitosis or bad breath most often occurs when you have poor oral hygiene and/or routinely consume odorous foods and drinks. In fact, 90% percent of mouth odors come from the food you eat or bacteria that's already there, according to the American Dental Association. Other causes for halitosis include:
Excessive bacterial growth in the mouth and especially on the tongue
Known and characteristically odor producing foods and drinks such as onions, garlic, coffee, tobacco and alcohol products
Diabetes and diseases of the liver and kidneys
A poorly hydrated body (and mouth) from not drinking enough water everyday
What should I do if I feel (or people tell me) I have chronic bad breath?
Contact us to schedule an appointment for a proper diagnosis and plan of action for returning your mouth to optimal health.
What are some tips I can do to prevent occasional bad breath?
In most cases, bad breath is totally preventable when you follow the tips below:
Brush your teeth in the morning and at bedtime using a fluoride toothpaste and a proper (and gentle) brushing technique.
Floss your teeth at least once a day.
Clean your tongue after brushing your teeth with either a scraping tool you can purchase at a drug or discount store or by gently brushing it with your toothbrush.
Keep your mouth moist by drinking plenty of water during the day.
Be prepared by having some mouth cleaning tools (floss, a toothbrush, toothpaste or some sugar free gum) handy to freshen your mouth after consuming bad smelling foods, drinks or using tobacco or alcohol.
Eat fresh fruits and vegetables to increase saliva production in your mouth and help remove food particles that can lodge between teeth.
Maintain regular dental check-ups.
Want to learn more?
Contact us today to discuss your questions or to schedule an appointment. You can also learn more about halitosis by reading the Dear Doctor article, "Bad Breath — More than Just Embarrassing."
By Dr. Mark Shulman
May 14, 2012
Bad breath can have a serious impact on a person's social and business life. Americans are well aware of this fact, and spend nearly $3 billion each year on gums, mints, and mouth rinses in order to make their breath "minty fresh."
Bad breath or halitosis (from the Latin halitus, meaning exhalation, and the Greek osis, meaning a condition or disease-causing process) can originate from a number of causes; but oral bacteria are the most common source. About 600 types of bacteria grow in the average mouth. If bacteria act on materials that have been trapped in your mouth, many of them produce unpleasant odors.
Most often, bad breath starts on the back of the tongue, the largest place in the mouth for a build-up of bacteria. In this area bacteria can flourish on remnants of food, dead skin cells, and post-nasal drip. As they grow and multiply these bacteria produce chemical products called volatile sulfur compounds or VSCs. These compounds emit smells of decay reminiscent of rotten eggs.
In addition to bacteria on the tongue, halitosis may come from periodontal (gum) disease, tooth decay, or other dental problems. If you have halitosis, it is thus important to have a dental examination and assessment, and to treat any such problems that are found. Treating bacteria on the tongue without treating underlying periodontal disease will only temporarily cure bad breath.
The next step is to take control of tongue bacteria by brushing or scraping your tongue, with possible addition of antiseptic mouth rinses. People who have bad breath have more coating on their tongues than those who don't, and regularly cleaning the surface of the tongue has been demonstrated to reduce bad breath.
Implements have been designed specifically for the purpose of scraping or brushing the surface of the tongue. Using a toothbrush is not as effective because it is designed to clean the hard tooth surface, rather than the spongy surface of the tongue. To keep your breath fresh, you must regularly remove the coating from your tongue. This means acquiring a tongue scraper or brush and using it every day.
Contact us today to schedule an appointment to discuss your questions about tongue cleaning and bad breath. You can also learn more by reading the Dear Doctor magazine articles "Tongue Scraping" and "Bad Breath."